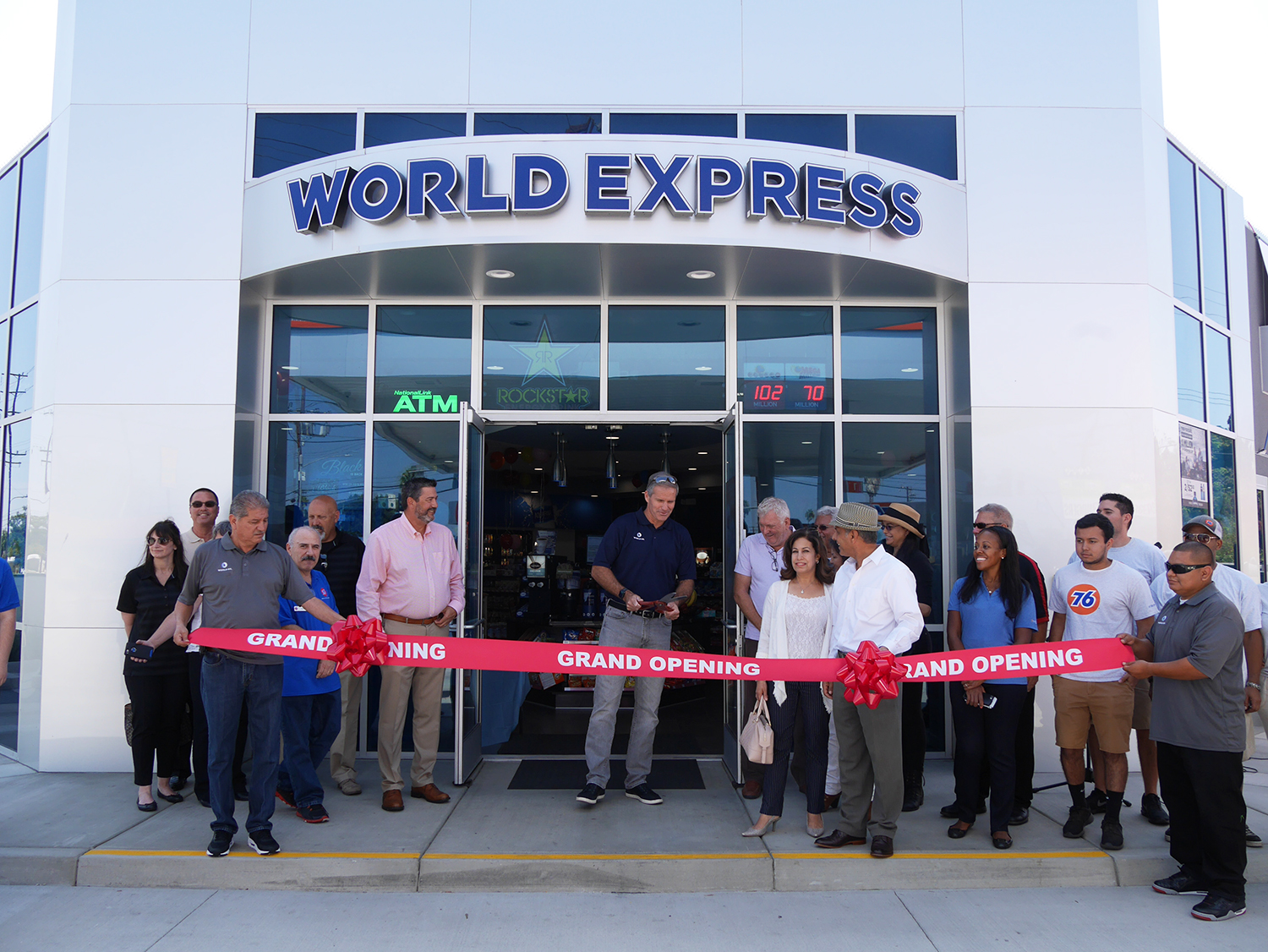 World Oil celebrated the re-opening of station #39 at 3450 West Ball Road in Anaheim today. Executive Vice President & Chief Financial Officer, Matthew Pakkala cut the ribbon to officially welcome customers to the latest newly renovated World Express & Union 76 Station.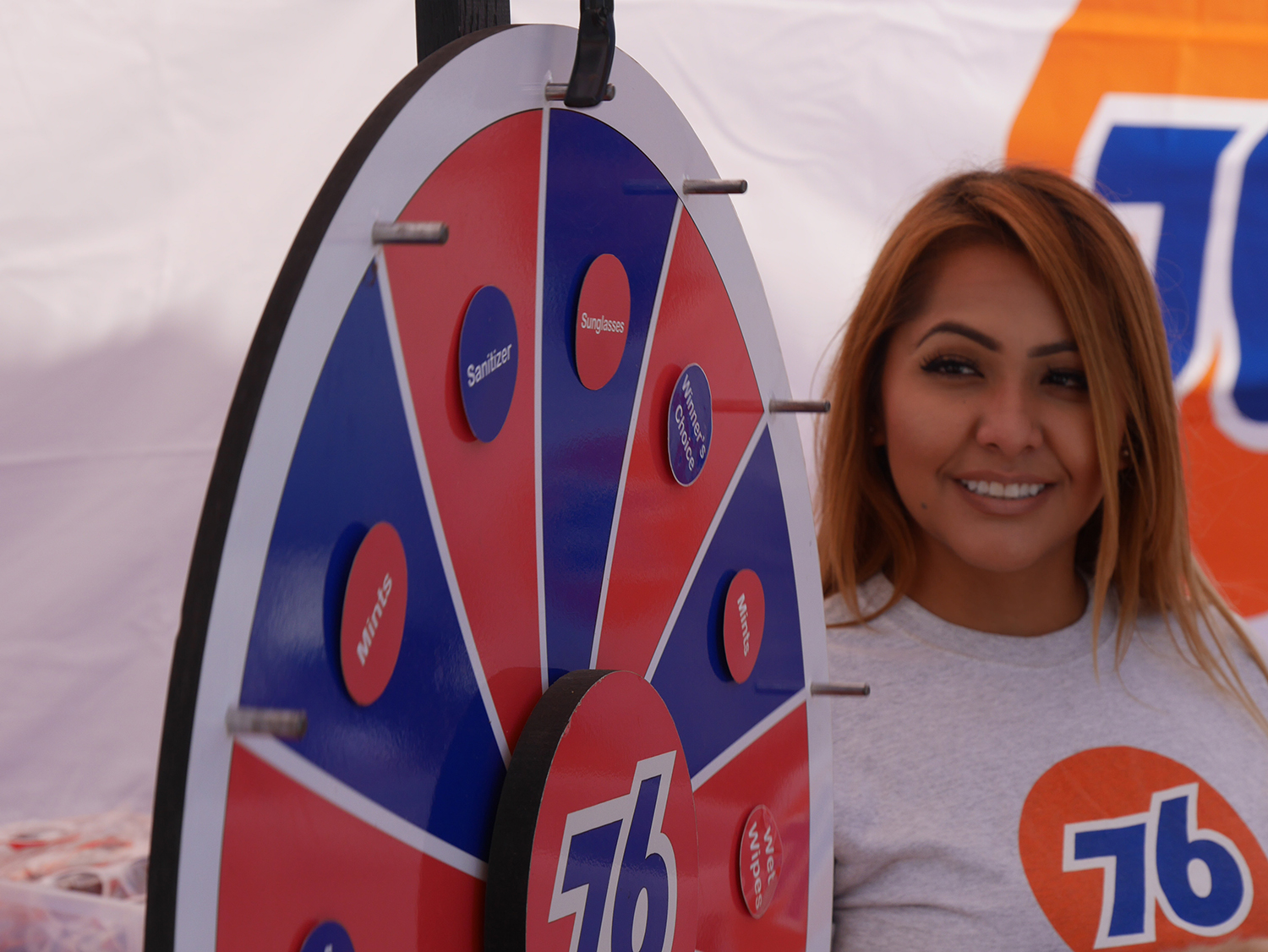 Here, one of the 76 Team Members is showing a customer the various prizes they can win by just spinning the wheel.

The open house on September 8th lasted for four hours as guests pulled into the station and picked up gift bags at the tents.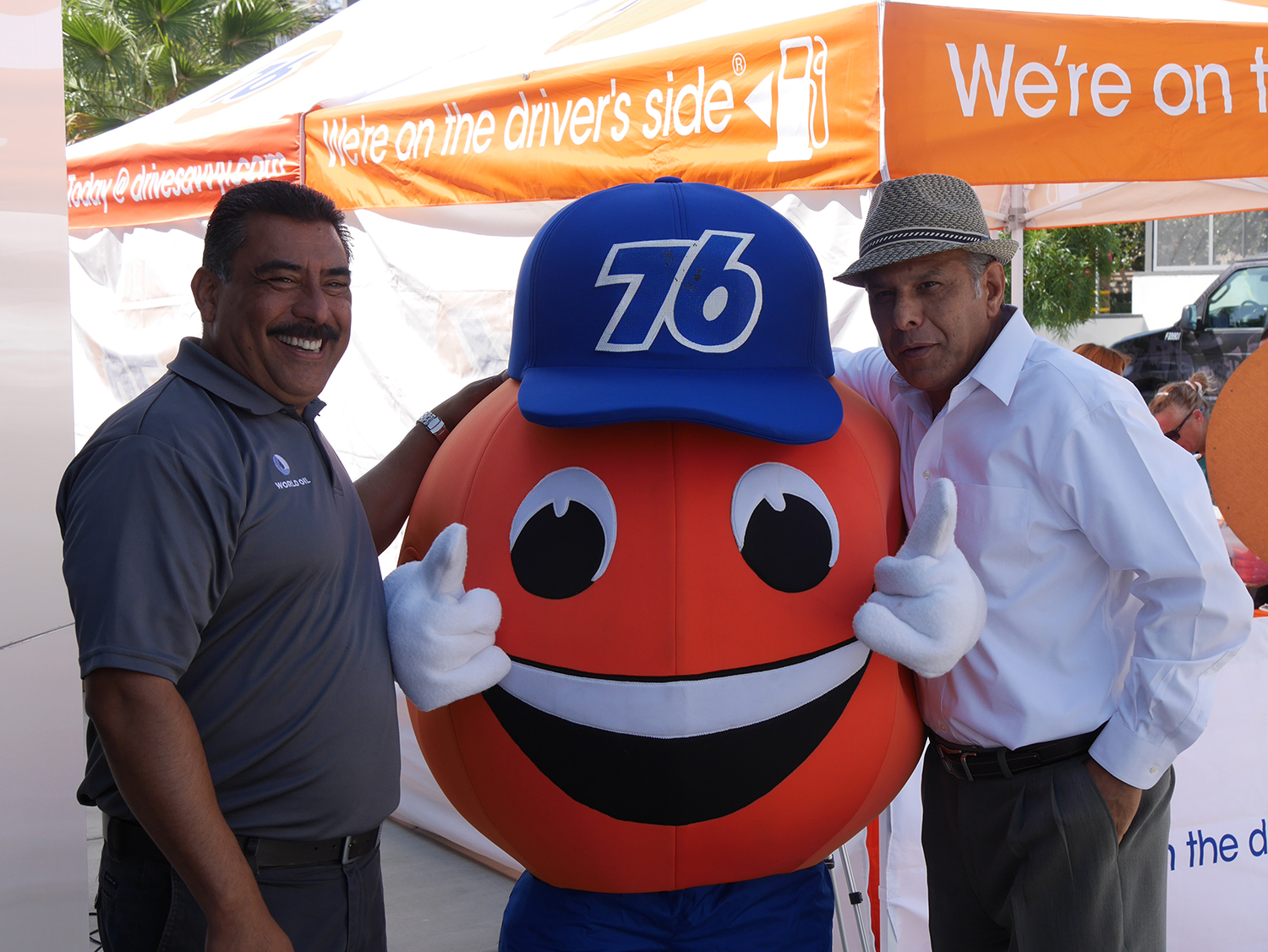 Jorge Mendoza on the left, meets the 76 symbol and a station guest.